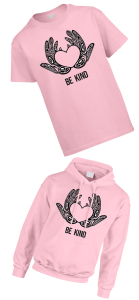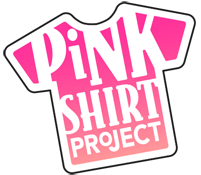 Pink Shirt Day Canada
The National Broadcast
Join host Maya Kara and WITSup the walrus for this special event, this year featuring special guest Funkanometry, a hip hop dance duo and 2022 AGT Semifinalists from Vancouver Island, and Maggie Mac Neil, a Canadian Olympic Champion Swimmer.
Pink Shirt Day Canada is an interactive show designed just for schools. In this 40-minute Show, we'll talk about being kind, hear from youth and award-wining authors, honour Indigenous people, hear from students about their own kindness projects, ask our special guest your questions, play a game with chances to win prizes, and leave you feeling like you've had a wonderful Pink Shirt Day!
Questions? Please check out our FAQ page or contact us!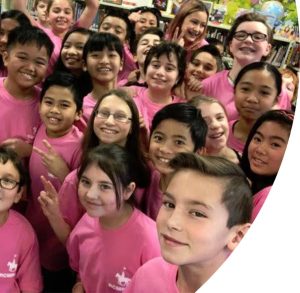 Be a part of the show! Do you have an act of kindness you'd like to share? Send us your reel or photo with a description of your act of kindness and we might talk about it on the show! Photos must be at least 300kb. We promise to read them all, and share the ones we can. Contact us at pinkshirtday@witsprogram.ca
Registration
Please select your broadcast.
Past Events
Our 2022 and 2023 broadcasts reached over 500 classrooms from 50 schools totaling over 10,000 children and youth from both high schools and elementary/public schools, representing most areas of Canada.
Summary of Pink Shirt Day Canada 2023 show
What We Did in 2022
In 2007, Berwick Nova Scotia, after a new student at their school was bullied for wearing a pink shirt, two grade 12 students bought 50 pink shirts and encouraged their classmates to wear pink. The next day they went to distribute the shirts and to their surprise the majority of students arrived wearing pink!  With that act of kindness, Pink Shirt Day was born.
In recognition of the Berwick event, Nova Scotia proclaimed the second Thursday of September "Stand Up Against Bullying Day." In 2008, British Columbia proclaimed February 27th to be the provincial anti-bullying day, and the movement has continued to grow. In 2012, the United Nations declared May 4 as Anti-Bullying Day, and now the last Wednesday each February is Canada's national Pink Shirt/anti-bullying day.
Many countries now recognize specific days for raising awareness about the prevention of bullying and promoting kindness and inclusion. In Canada, many students have heard the Pink Shirt Day message from kindergarten through to their high school graduation. The movement continues to grow.
Pink Shirt Day show and T-shirt sales are presented by the WITS Programs Foundation (WPF), a Canadian charitable organization, whose mission is to create safe environments for children and youth. WPF engages school students with their programs Canadian Kindness Leaders/Mentors canadienne en gentillesse; WITS & LEADS (English) and DIRE & MENTOR (French), and the Pink Shirt Project, introduced in 2022.
The WITS programs are proven to reduce peer victimization (bullying), and have been started in over 1400 elementary schools in Canada and now also in the USA and Europe. Over a hundred thousand children have learned to use their WITS to prevent victimization.
Our Sponsors
Thank you to our generous sponsors for their support in ending bullying and spreading kindness across Canada